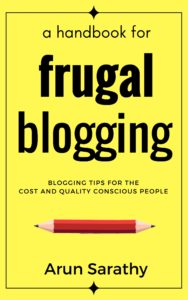 A warm welcome to you, the Frugal Blogging book reader!
Thank you, from the bottom of my heart, for your purchase!
You can get immediate access to your FREE copy of the Chapter Preview and Resources List by filling the details on this page. You can reach out to me with any questions here: arun at bloggeriq dot com.
Happy Blogging!