No kidding!
I am a full-time (and longtime) fan and user of the copyblogger stuff – I have already mentioned this many times in my blog posts – be it Blogger IQ or TKP or P B Arun Sarathy dot com. But this time, they bowled me over with their Rainmaker Platform.
Do you even know that they have a fully featured trial for 14 days ?
And no credit card details required.
Check it out for yourself by clicking on their logo here:
Yes, you read it right!
I really want to keep this post like a review but I will keep it short and just show you the key features and let you find the rest for yourself, because there's virtually nothing you cannot do.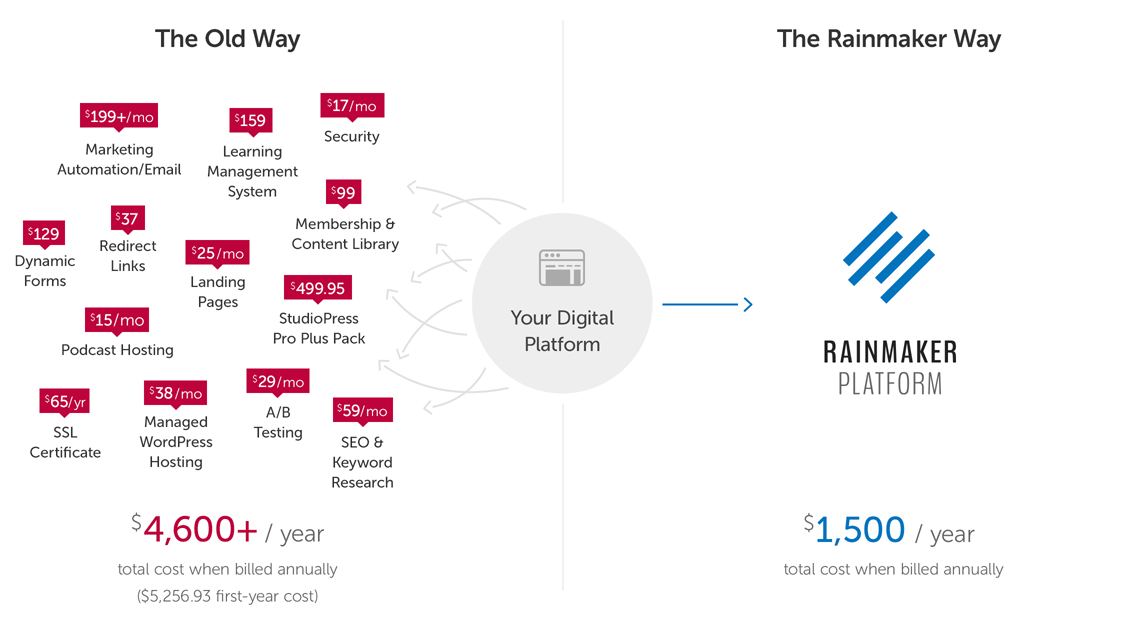 Simply put, as they say, you can focus on your business more, and your technology less because there is no need to worry about your hosting nor the maintenance nor the plugins, themes, security updates, understanding code, etc.
Related: 2 weeks of training that will change the way you think about Online Marketing.
They even give you landing pages, podcasting platform and learning management system.
They have ALL the following in a single package:
Marketing automation
Landing page builder
List building tools
Online course builder
Analytics
Genesis Framework and themes
Sell digital products
SSL Certificate
Managed WP Hosting
Affiliate marketing
Podcasting tools
Learning management system
Keyword research
Conversion optimization tools
A/B Testing and more
And here's a sample of their dashboard: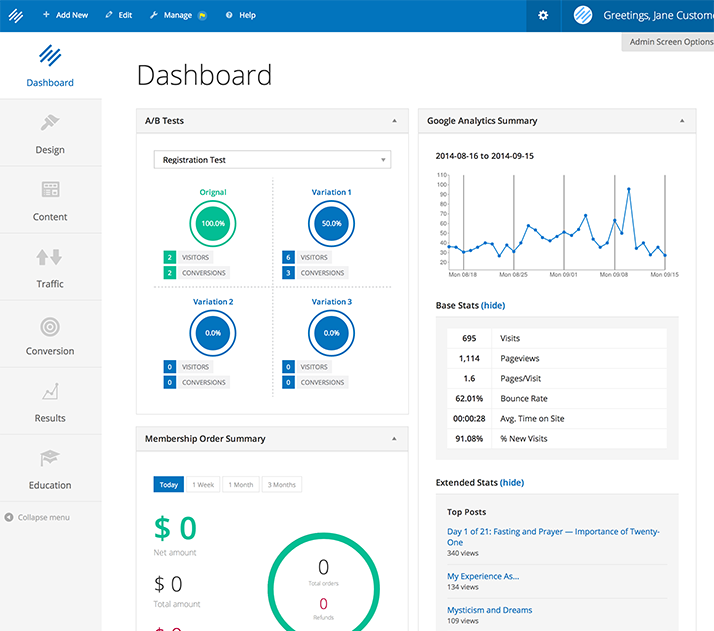 All the Genesis themes just for you, available within few clicks: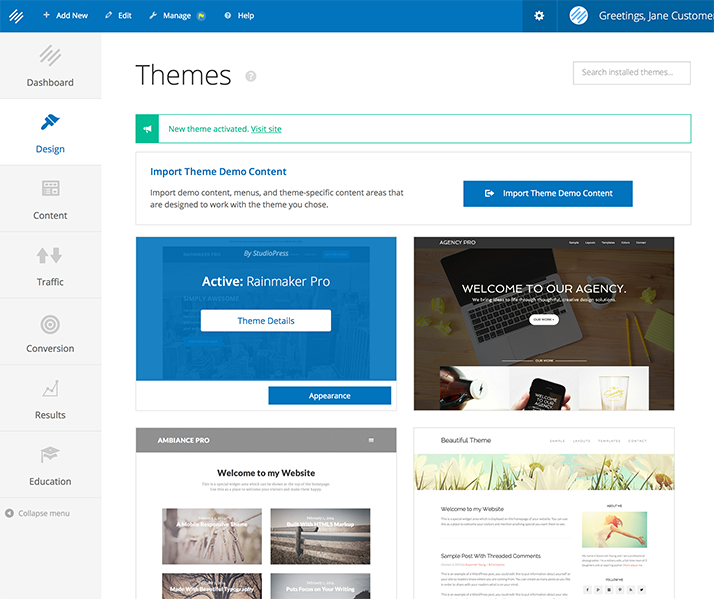 Content creation tools that make you look good: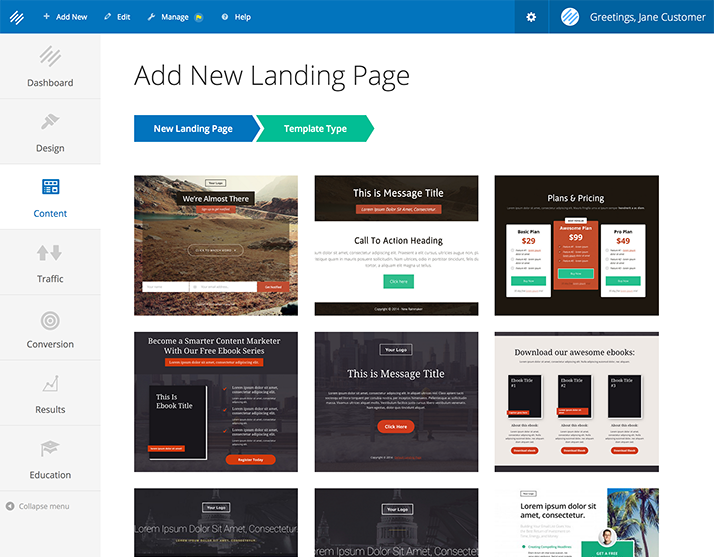 Traffic tools to help you attract more of the people you're looking for:
Keyword research, affiliate marketing, digital downloads, list building and conversion opportunities: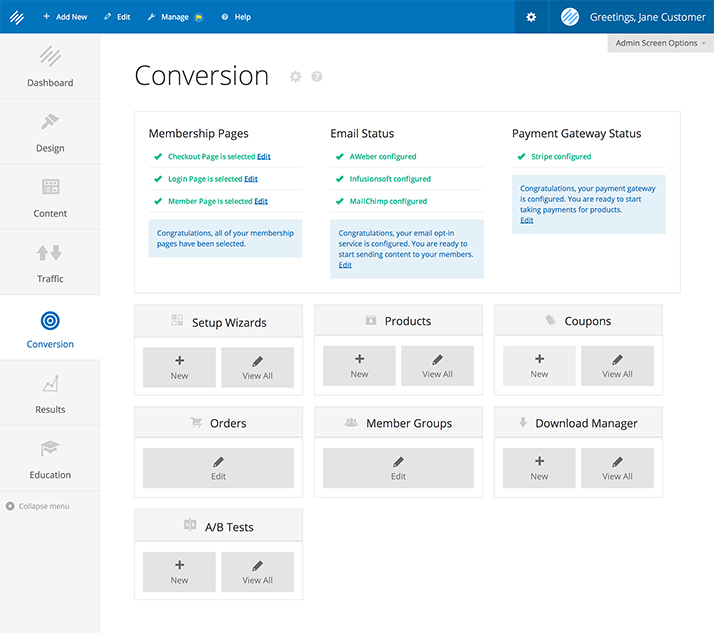 Analytics to help you grow your business even more: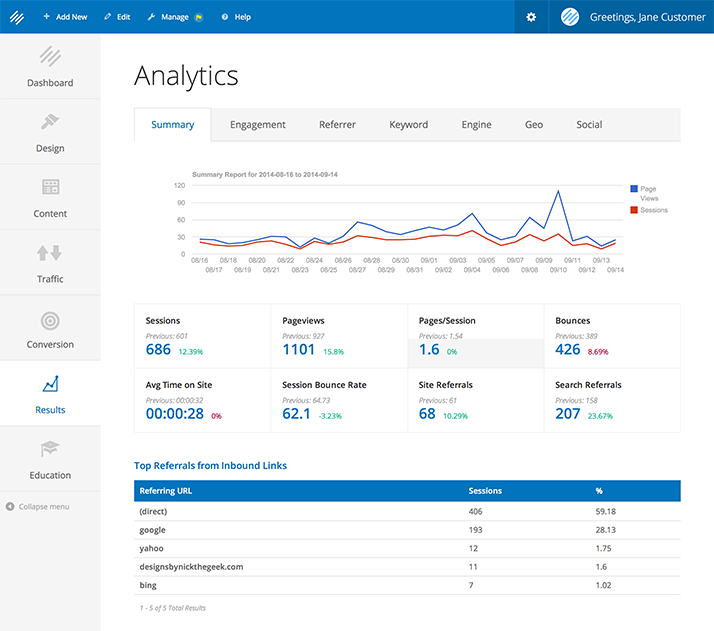 Try the Rainmaker Platform Free for 14 Days.
NO CREDIT CARD REQUIRED.
Take the free 14-day trial and see if the Rainmaker Platform works for you,
as it does for thousands of smart online marketers.